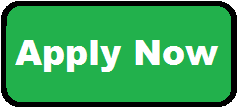 Click Above to Apply,  You will be redirected to Citrix Online Document FileShare/RightSignautre.com.  Please fill out the required fields and utilize the E-Signature at the bottom of the application for yourself and the Co-applicant if Applicable.
Applications take 1-2 Business day for an initial processing from a Bank Officer.
It is Our Priority at Red River State Bank's to keep your information secure. As a result, we have once again changed our Online Application format and have partnered with Citrix File Share.  Ensuring the security of your information is just another facet of our comprehensive customer service.
The Security of your personal information is a top priority for us. We are committed to helping you keep your identity and information secure. We respect your financial privacy and comply with laws and regulations designed to secure that privacy. Our employees are bound by a code of ethics requiring confidential treatment of customer information We maintain physical, electronic and procedural safeguards that comply with federal standards to guard your nonpublic personal information